Celebrate Panda Cares Day with Panda Express on August 8 and Help Kentucky Children's Hospital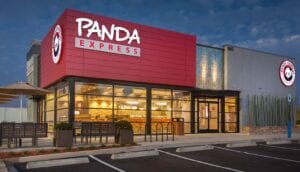 Kentucky Children's Hospital is excited to celebrate Panda Cares Day on August 8, 2020. Why? Because Panda Express is hosting a one-day virtual fundraiser for kids treated at Kentucky's Children Hospital. When a guest places an order on the Panda Express mobile app or website using the promo code "PandaCaresDay," Panda Express will donate 28 percent of online sales to young Kentucky patients.  
 Donations collected year–round at local Panda Express locations have helped kids like Kase Chaney. The youngest child to have his airway reconstructed at UK, he is now a happy, healthy toddler. 
Also, Kentucky Children's Hospital is excited to recognize Panda Express for the $81,378.58 raised since the partnership began in 2007. This has funded development equipment for the Neonatal Intensive Care Unit, as well as Medical Play Center equipment to ease children's fears about upcoming procedures. Panda Express' donations continue to transform how we meet the most urgent needs, save more lives and protect our collective future.  
So mark your calendars for Saturday, August 8! Panda Cares Day means that every online order of your favorite Panda Express meal helps change kids' health and change the future – for all of us.