Nerd Stash's Approachable Fundraising Style Helps Kentucky's Kids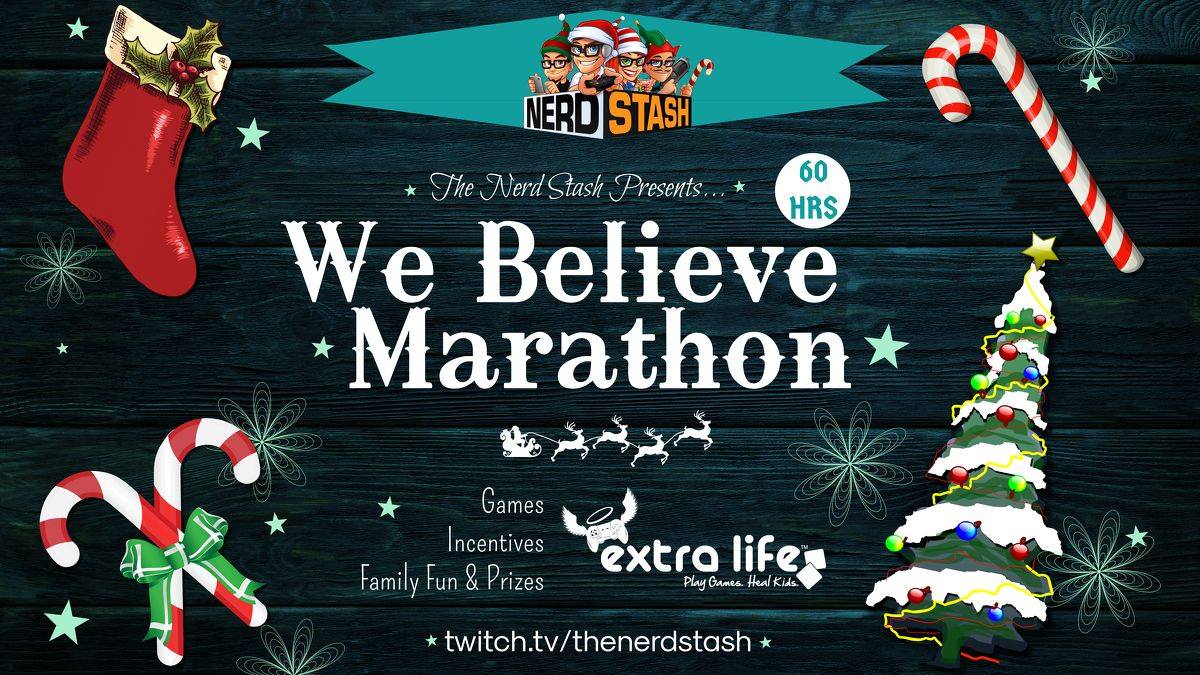 Nerd Stash came into the Extra Life fold beginning in 2018. The gaming website formed Team Nerd Stash, a community of 12 amazing streamers who work together to stream every day of the year. The strategy that they have adopted turns that dedication into a constant call to action from their community to participate in and donate to Extra Life.
Small donations add up to a big difference
In total, the team has managed to raise almost $50,000 USD for Kentucky Children's Hospital since 2018. A dedicated group of people gathered, each raising a few hundred or a few thousand dollars, and because of their consistency, they hit major milestones! They accomplished this by mobilizing their community with year-round support streams and events. Not all of these were explicitly big events for Extra Life, but they also held hyped super streams to rally interest and coordinate strategic giveaways that included games, physical swag, and more to create donation incentives.
This kind of dedication to charitable giving, specifically to benefit Extra Life, has been baked into Nerd Stash from the beginning. Their About Us page reads:
Our company is unique as we take the extra steps to connect with our local communities and give back to charity on a yearly basis with an organization called Extra Life. All money goes to charity for children who are fighting very serious diseases and we are on board to help support this cause.
They describe their Twitch channel as being completely all-in on fundraising for Extra Life. Everything they are able to bring in financially through their streaming goes directly toward their Extra Life total. Team Nerd Stash relates their efforts in the following words:
Our channel on Twitch is dedicated to doing all we can to give back to Extra Life and the Kentucky Children's Hospital, the sole purpose of why we do what we do on Twitch each day. We take it to the next level and our team has BIG hearts for the kids! We take all donations, tips, subscriptions, bits, all monetary support, and give it all back to the hospital because we believe in doing something bigger than ourselves by giving back and being united for the cause.
This year, Team Nerd Stash decided that not only would all of their streaming activity benefit Extra Life, but they would host not one, not two, but four epic marathons to raise money for the kids. The marathons coordinated with each season, spring, summer, fall, and winter, with the most recent kicking off on December 13th. Each of these super streams went 60 hours straight, making their total marathon time 10 times more than the traditional 24 hour marathon the majority of Extra Lifers experience on Game Day. With prizes donated or procured from Bungie, Microsoft, Sony, Nintendo, Xbox, and more, the team pushed hard throughout their streams to raise money, spread cheer, and hand out their prizes.
We want to thank the Nerd Stash team for going above and beyond with their dedication. They demonstrated the energy that helps to mobilize the people who make Extra Life possible in the first place. This is the kind of effort that drives Extra Life and pushes everyone in the community to do as much as they can every year for the kids. Thank you, Team Nerd Stash and everyone who contributed to their success by donating, sharing on social media, or going the distance and joining the team in fundraising. You are all absolutely incredible for what you do for the children who need help in your communities.
It's never too late to sign up for Extra Life to help sick and injured kids in hospitals around the US and Canada by playing games! Donations for 2019 are accepted year-round!